If your Pio has lost power, there are a few different ways to restore operation depending on how long the outage was and what systems were affected.
You will need to physically access the components of the AutoStore Controller rack in order to complete this process.
Step 1 Power on the ports
After a power outage, it's important to power on the ports as soon as possible. Capacitors need to charge before the ports become operational. Please see this article on powering up the Port
Step 2 Check the battery backup
The AutoStore Controller is equipped with a battery backup which will safely shut down the PCs in the system if power is lost. After a power outage, you may need to turn the battery backup device back on before turning the other components back on.
The battery backup is located at the bottom of the rack, and the power button is above the display panel circled in red on the image below: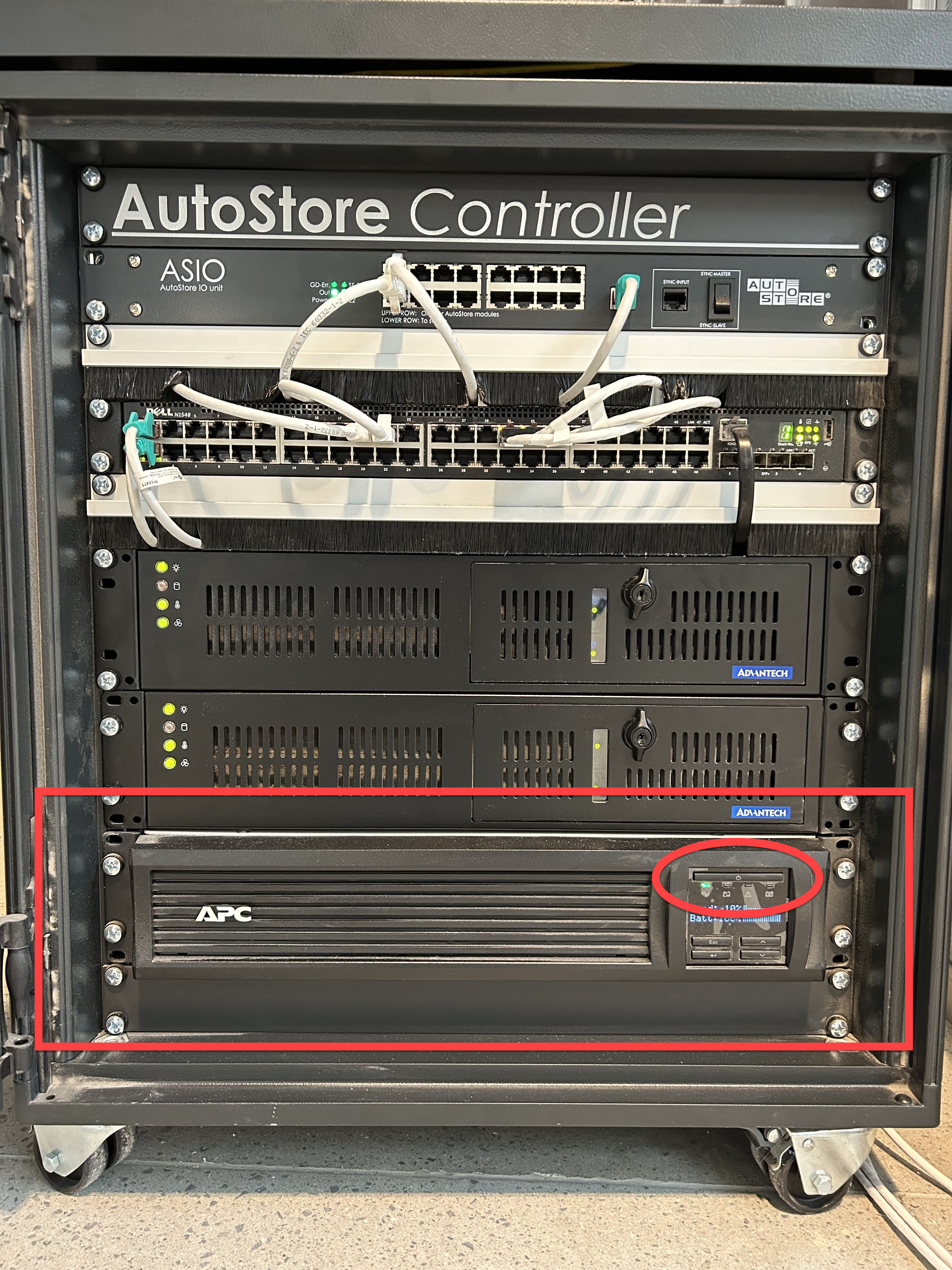 Note: You may see a "System Mode [70] Stopped [50] UPS_POWER_FAILURE" error in the Event Log of the AutoStore Customer Console if the battery backup device was turned off:

The UPS will keep the system running up to 3 minutes after the power went out.
Step 3 Power on the server PCs
After the battery backup device is turned back on, you can proceed with turning both server PCs back on. The PCs should be located above the battery backup device and look like the devices circled below: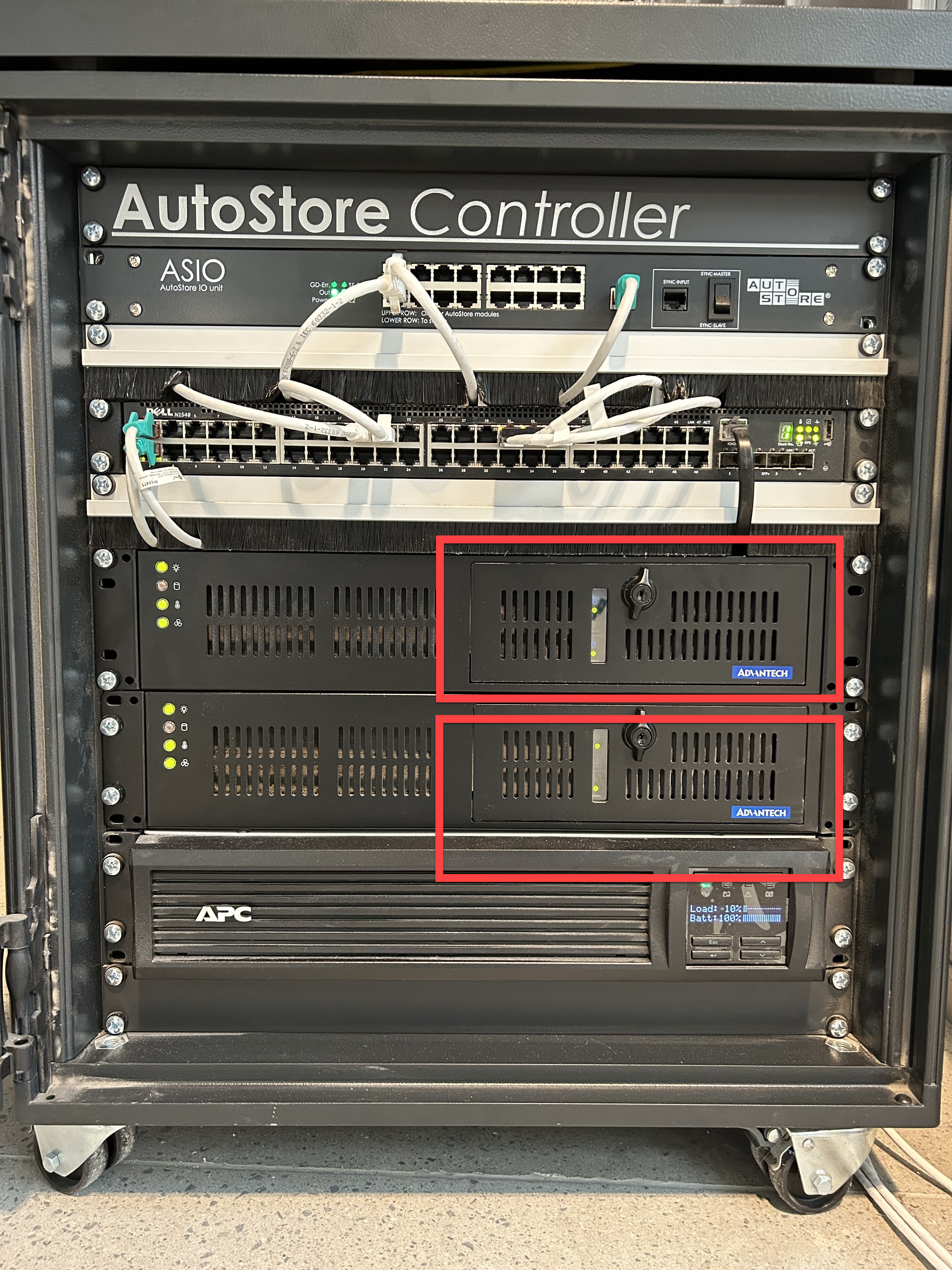 The power button is located behind the dust cover panels -- rotate the small knob to release the latch holding the panels in place to reveal the power button: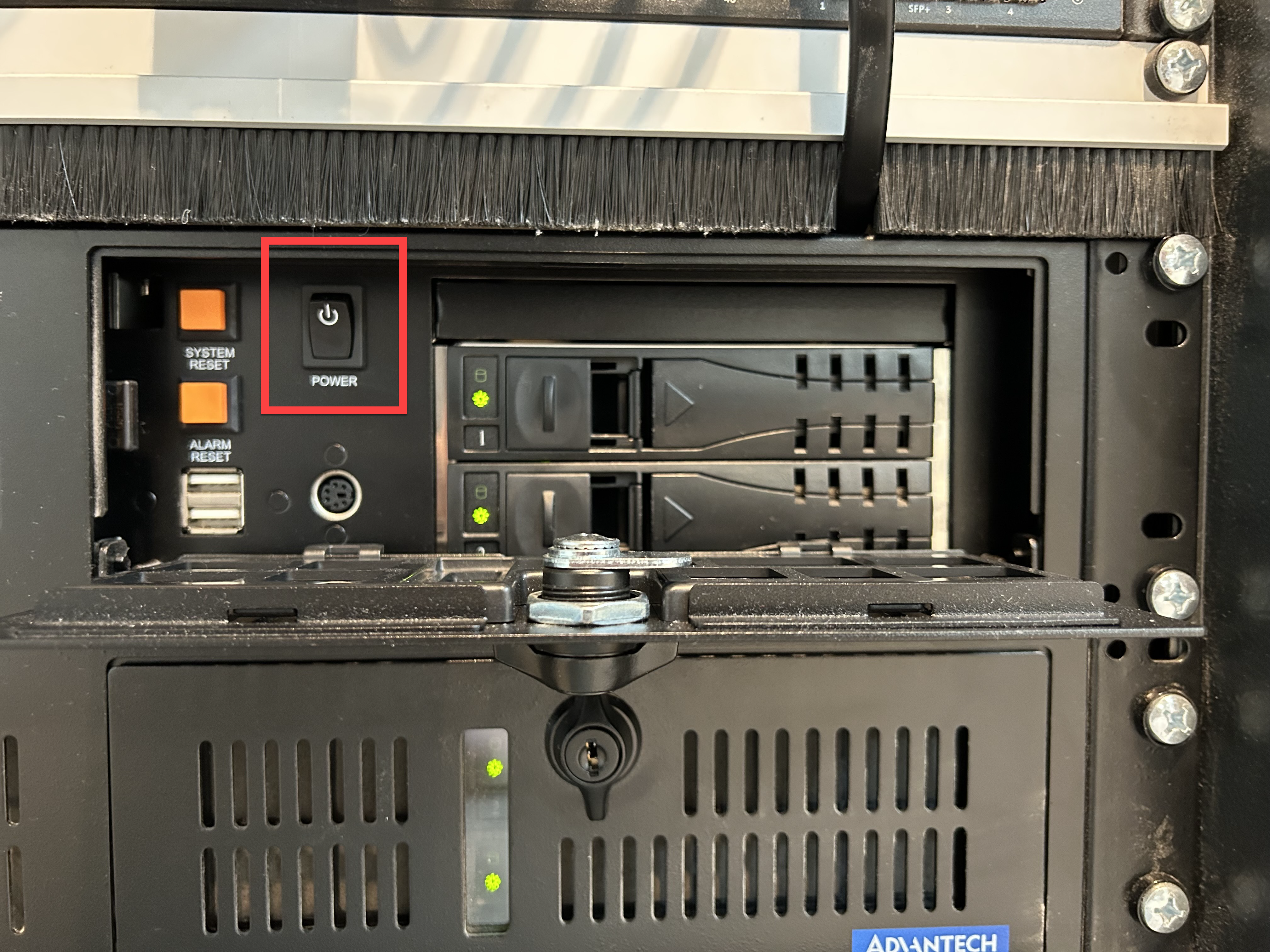 You may want to take this opportunity to clean the dust covers!
Step 4 Confirm that the ASIO is powered on
Ensure that the ASIO is powered on by confirming that the power button is lit. If it is not, press the power button: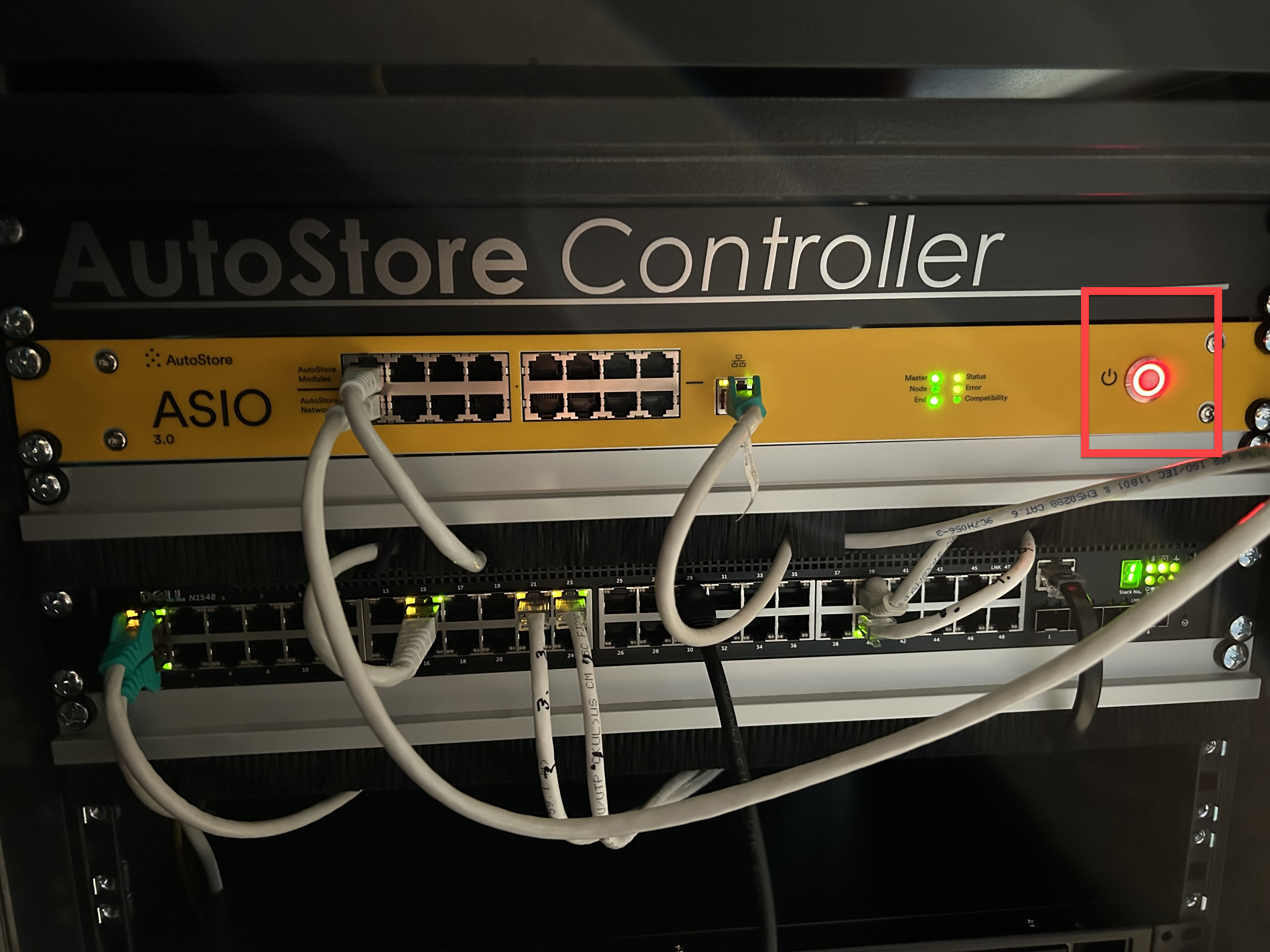 If you get an error message in Customer Console on the Service PC saying [121]AP_CONNECTION_TIMEOUT, try to restart the ASIO.
Step 5 Attempt to start the system
Launch the AutoStore Customer Console on the Service PC and try starting the system. Please see this article on starting the system in the Customer Console.
Note: Please allow up to 10 minutes for the server PCs to start up, open applications and services, and to connect to the network before attempting to start the system.
If you've followed the steps above and you are still unable to start the system from the Service PC in Customer Console, please contact Pio Support.