WARNING
This article is intended for certified Pio Super Users who have completed Pio's Super User course because it requires in-depth knowledge of Pio hardware.
It is dangerous to follow the instructions below if you are not certified Pio Super User.
Please contact your manager to determine who can perform these steps in your company.
If you have been inside the grid and are trying to restart the system in Customer Console but it won't start, make sure you have locked the grid with the key.
After the system has been in mode Stopped and you want to set it back to mode Running, you may encounter the following message. It is a reminder to check that the doors to the grid are closed, the key is switched to ON and the emergency button is released: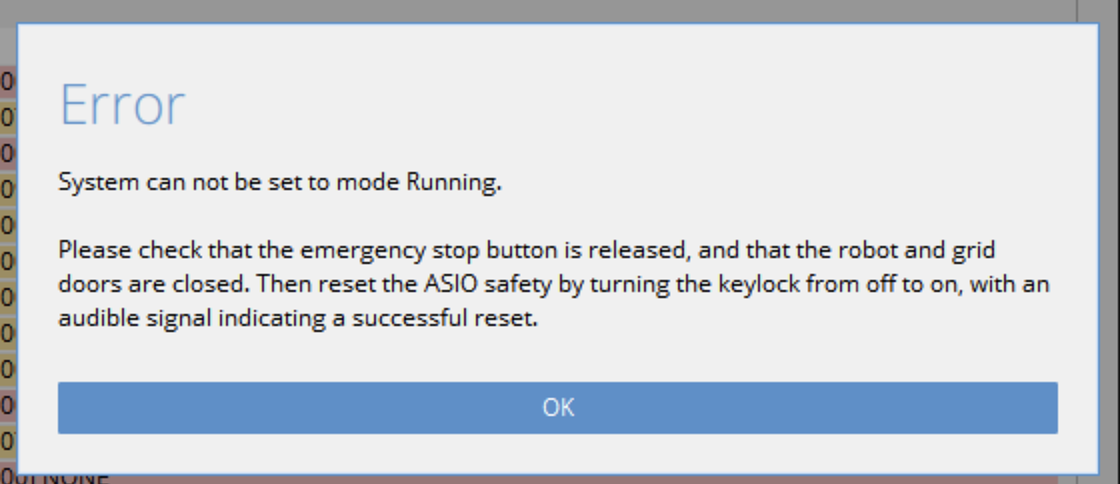 Try to switch the key to 0 and then back to 1 once more, and also press and release the emergency button. Once you have done that, click "OK" on the message.
If you are still unable to proceed past the error message, it means that the AutoStore ASIO requires a restart.
Restarting AutoStore ASIO
Open the black AutoStore controller cabinet located near the grid. The ASIO is a yellow machine positioned at the top in the cabinet. Press the power button located to the right, as shown in the picture below: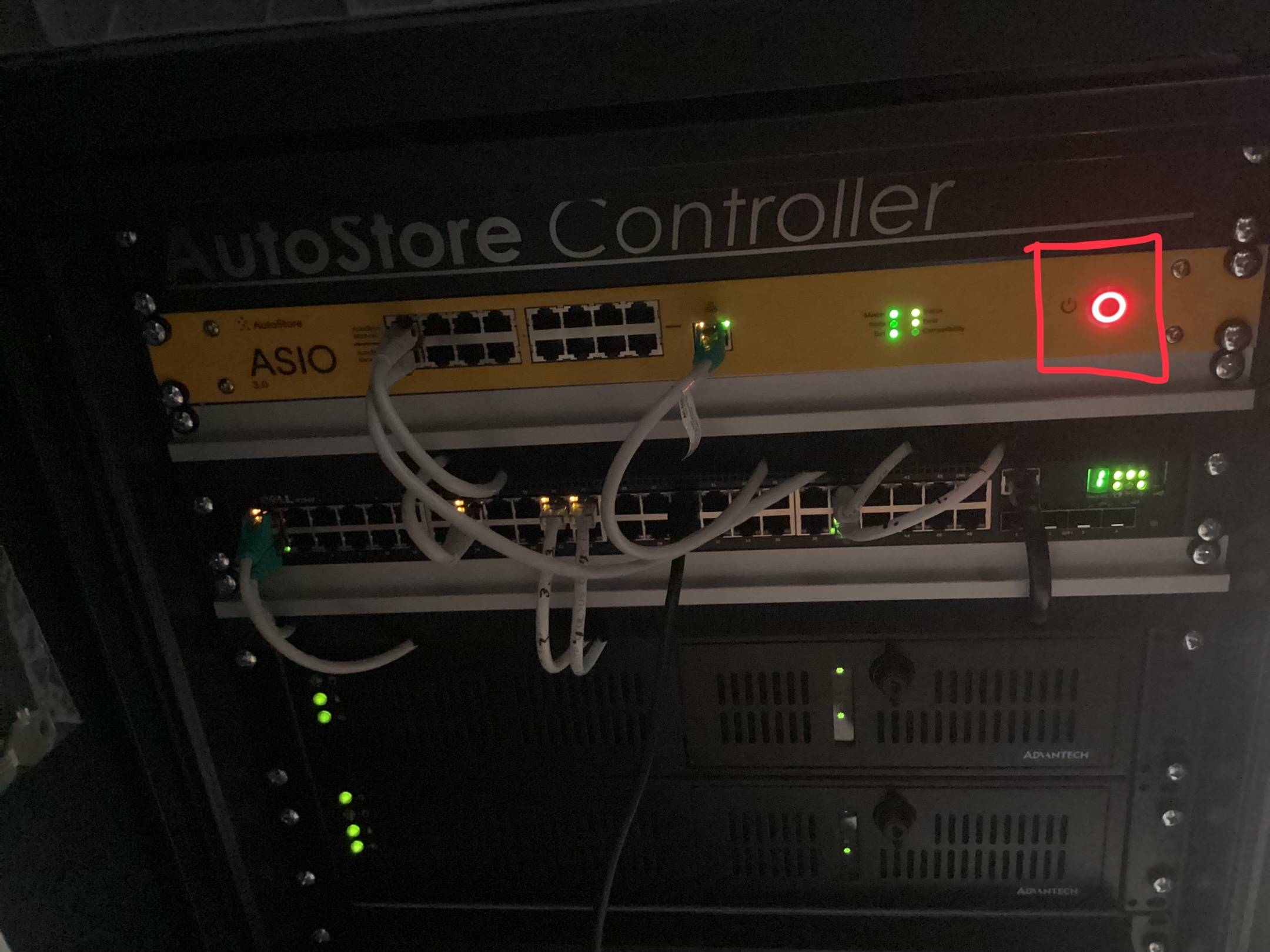 Ensure that the lights on the ASIO have disappeared before you click the button to restart it.
You should hear a sound indicating that the keylock is armed, and then the system can be set to Running mode in Customer console again.