If you are experiencing issues with the app's functionality, here are some troubleshooting steps you can follow to resolve the problem:
Close current port
If you get an error message saying that the port is already open, select another port or close the current port: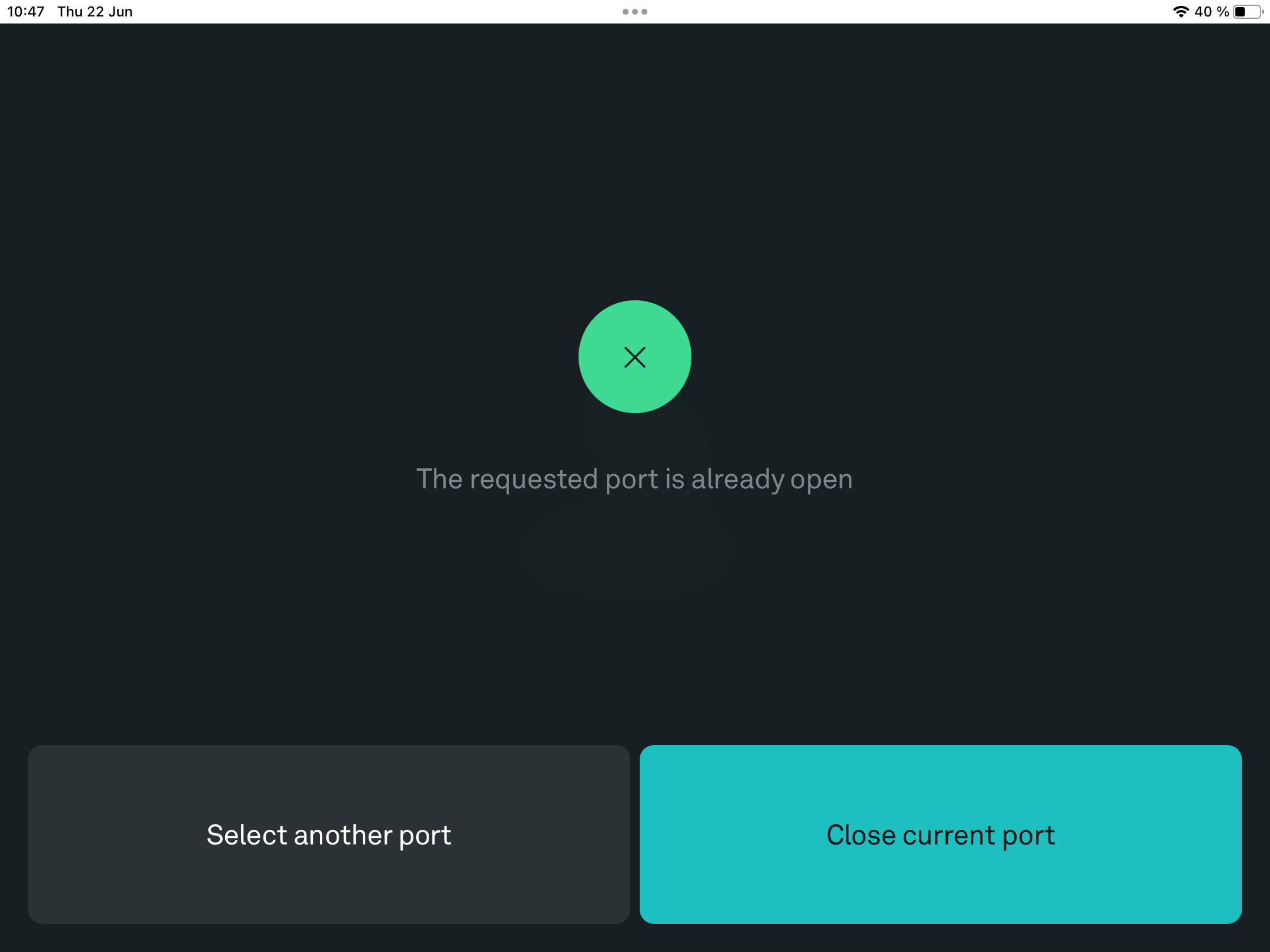 Close the app and restart
You can try closing the app completely and start it again. Double-click the Home button on the iPad, find Pio app and swipe up:

After that open the app again.
Other tips
In some cases, restarting the iPad will resolve the issue. Follow these steps to force restart the iPad
If you are a Pio Super User, you can also try to manually stop and start the system in Customer Console.
Occasionally, app issues can arise due to local Internet or WiFi problems. Therefore, ensure that there are no connectivity issues with your Internet or WiFi connection as well.
Still issues with the app? Contact Pio Support