WARNING
This article is intended for certified Pio Super Users who have completed Pio's Super User course because it requires in-depth knowledge of Pio hardware.
It is dangerous to follow the instructions below if you are not certified Pio Super User.
Please contact your manager to determine who can perform these steps in your company.
In the rare occasion that a bin needs to be removed from the system (described in article How to take bins out of the grid), you may also need to insert one or more new bins into the system.
In this article you will find the required steps to add a new bin into your Pio grid.
Follow these steps to add a new bin
Tag the bin with barcode sticker
Tag the bin with barcode sticker
All bins in the Pio system must be tagged with a barcode ID sticker before they are being inserted. Remember to always add this before starting the bin insert process.
Open port in Console
Go to Port tab in Customer Console on Controller PC. Switch the dropdown "Set Port mode" to "Insert" and click play-button to enable the new status.

Place the bin in port
At this point, the port should be open in Insert mode and the bin can be placed in the port. Note that the port furniture will need to be removed in order to insert the bin, and make sure that the corners of the bin are lined up with the metal tabs at the edge of the port: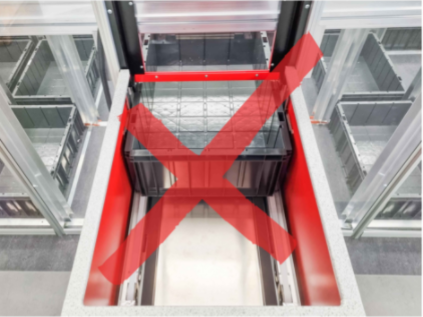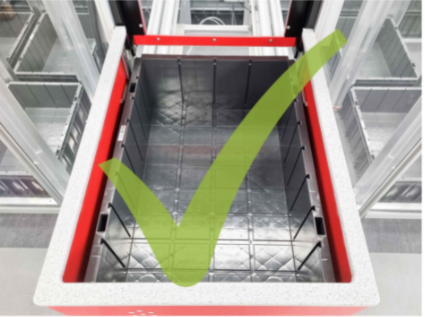 Open Bin Insert app
Go back to the Controller PC and find the Pio Bin Insert app. This can be found either on desktop (as a shortcut) or in File Explorer (Navigate to C:\Pio\BinInsert). Open the app by double clicking the file called "bi". Double check which Port number the Bin Insert app is connected to, and use this port for new bin inserts.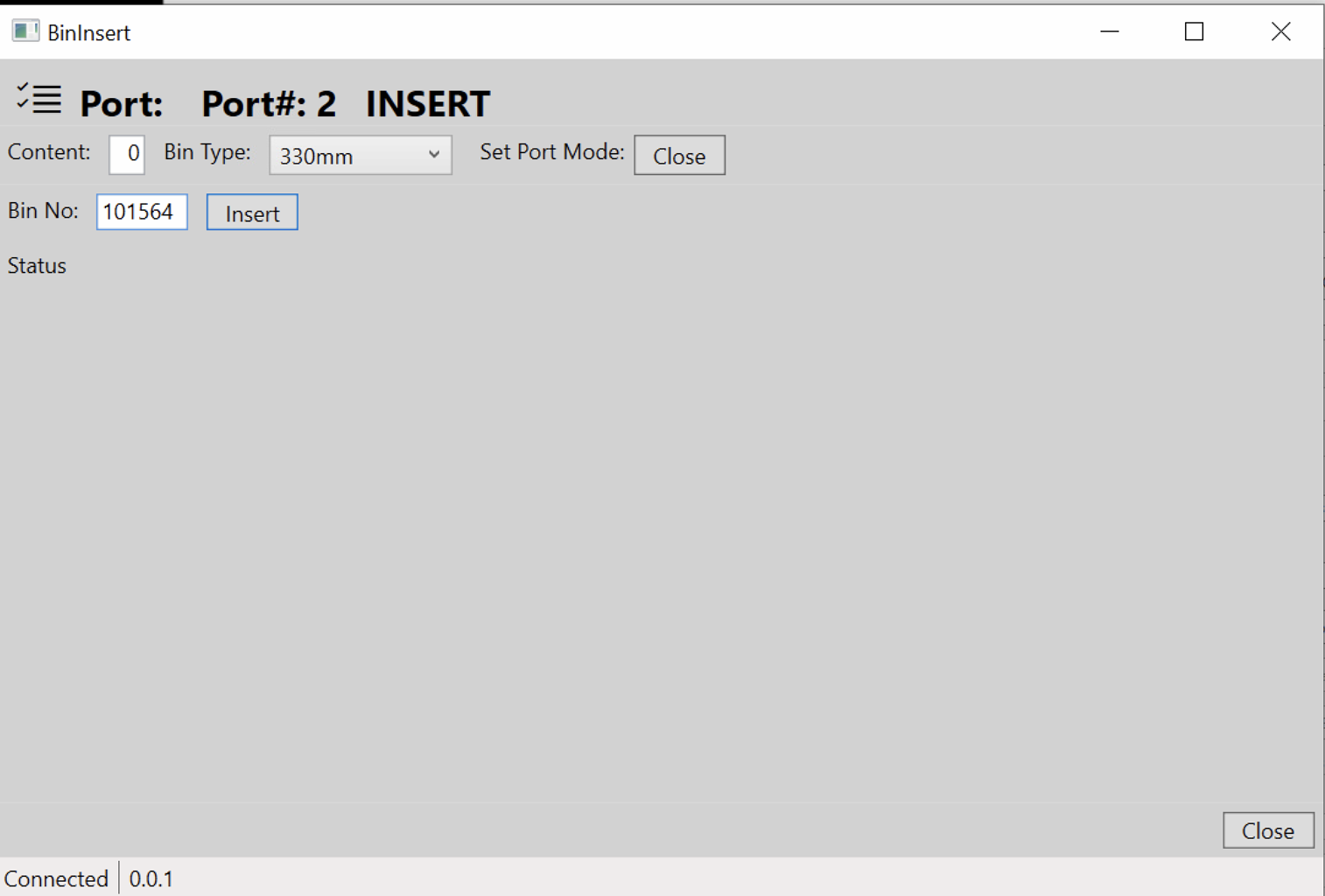 Manually enter the bin ID number in the "Bin No" field and click "Insert". You don't need a scanner when inserting only one or two bins.
Send bin to grid
When the new bin ID has been added in port and in system, it will be sent to the back of the port and picked up when a new bin is delivered to port.
If more bins are being added to the system, repeat the steps above.

Read this article if you are inserting bins for the first time: Bin insertion