What is required for a good workstation?
The Pio user will spend many hours per day working at the port picking and packing orders and storing items into the grid. The workstation setup should facilitate for effective handling of orders and unpacking boxes with products you want to store in the grid.
Here is our recommendations for setting up a complete workstation next to the port:
Packing table
Table's height should be adjustable to best fit the users' working height when they pack orders and unpack boxes when storing new items. Product example: packing table
Shelf or unloading table for deviated orders
Some orders need special attention by Pio Admin user. This can be due to missing items or damaged products that need special care or follow up. To remain a neat and clear workstation, these orders should be stored temporarily on a shelf or an unloading table and clearly marked with the order number so everybody working with Pio systems knows that those orders need special attention.
Shelf for storing large items
If you are selling large items or products that don't fit in Pio bins, a shelf storage setup must be used. The perfect solution for shelf items is dependent on your product types: products can be stored on individual shelves, shelf system, clothing racks etc. However you choose to store theses items, it is important that you add them in Pio as shelf items.
Read all about Pio and storing in shelves
Here is an example of Pio's own packing station in our warehouse: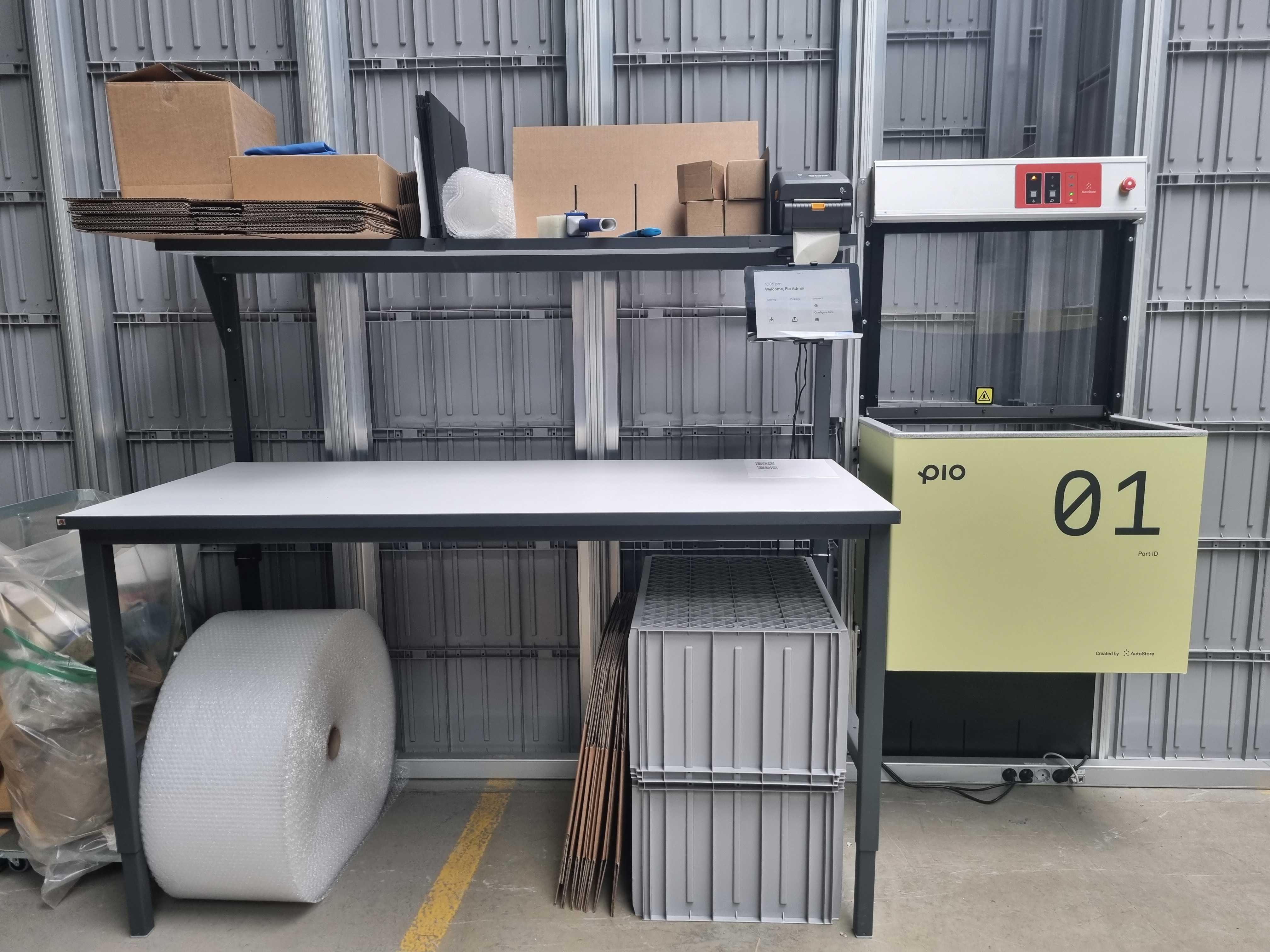 Read on: Recommended technical equipment