When you pick orders with Pio, you can use a hand scanner to confirm the picked product. This way, you will get feedback immediately if the product in the bin doesn't match the product in the order.
A scanner also be used when storing products in Pio. First, scan the barcode to search the product you are going to store, and next, scan each product as they are added to the bin.
Scanning for picking and storing is always enabled
The 'scan in/out' functionality was released in February 2023, and is available for everyone. You don't need to enable it, just start using your scanner while picking or storing.
Picking products with the scanner
You can 'scan out' all the products one by one or you can pick and tap 'Next pick' or 'Confirm' normally without scanning. A message will show how many items have been scanned.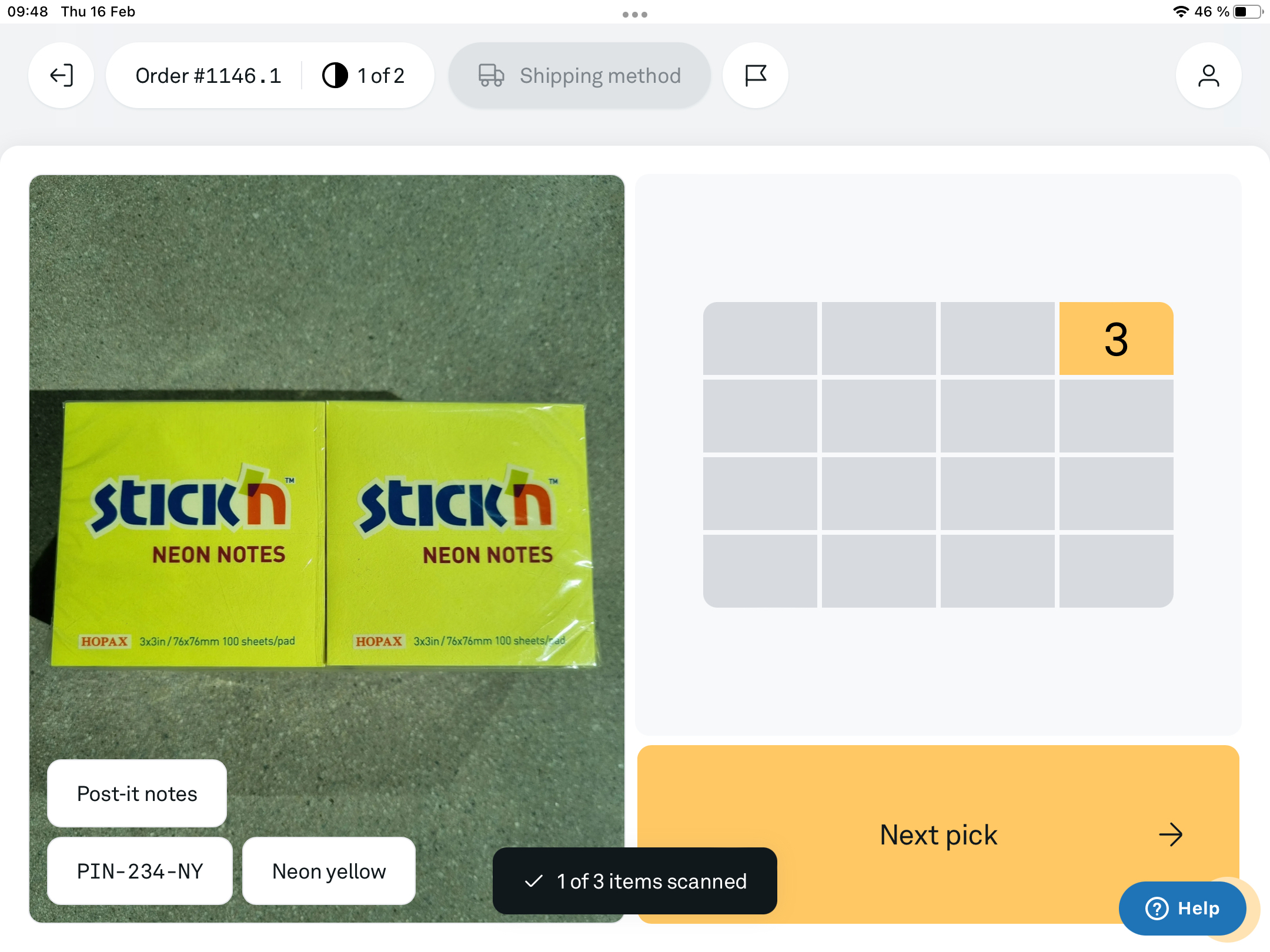 What happens if you scan a wrong product
If you pick and scan another product than what is in the order, you will get an error message:
Scan products while storing
If you already use the hand scanner to search and find the product you're going to store, it is easy to also use it for counting the products that are being added to the bin.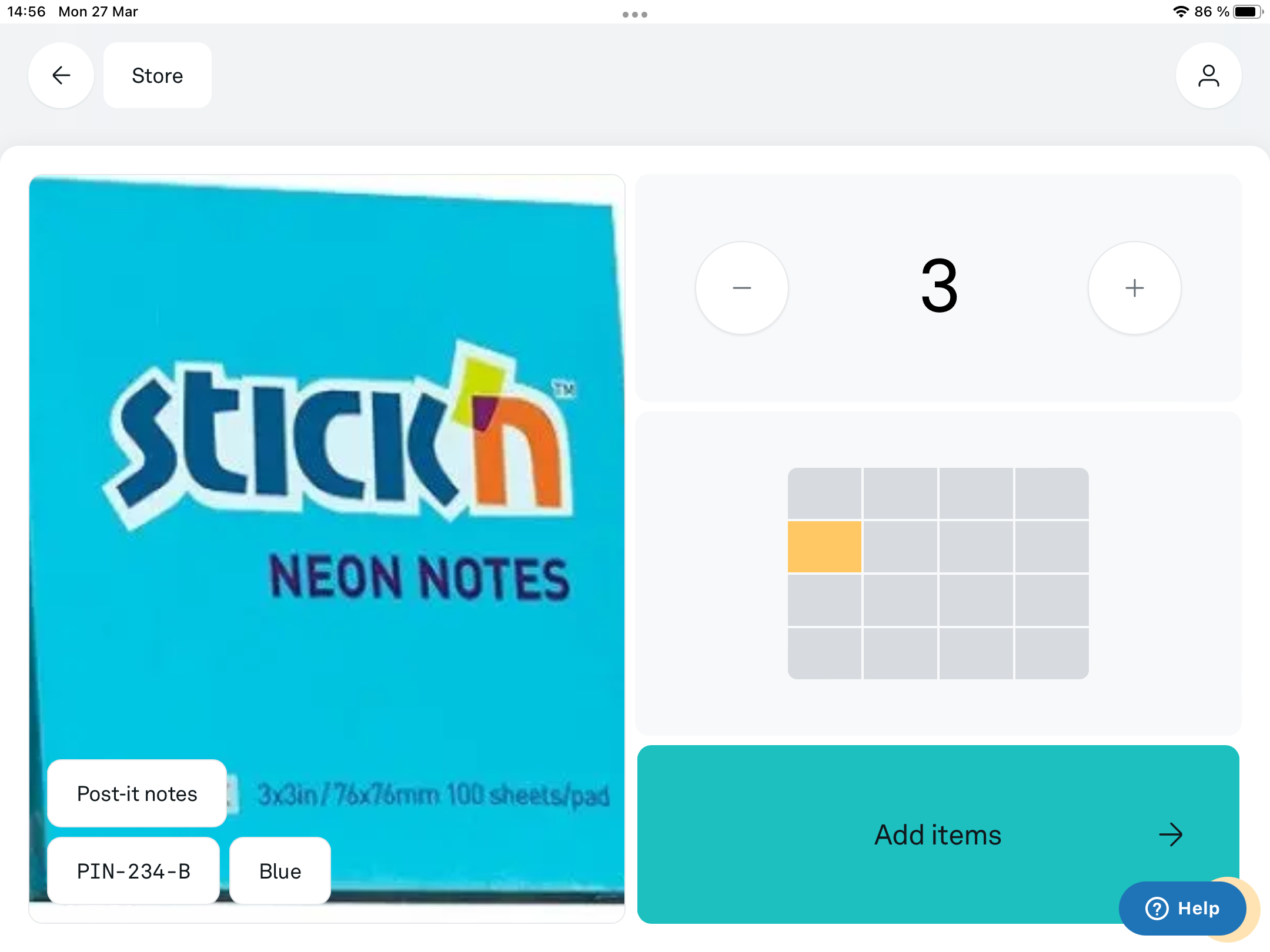 Scan each product as they are placed in the correct compartment, and the counting will add up the numbers automatically.
If you by accident scan another item while storing this product, you will see the same error message ('Wrong item') as for picking.