You can maximize your storage capacity by using bin dividers. That allows you to store multiple SKUs in the same bin.
A bin can be divided into 2, 4 (vertical and horizontal), 8 or 16 compartments. See also How to insert bin dividers.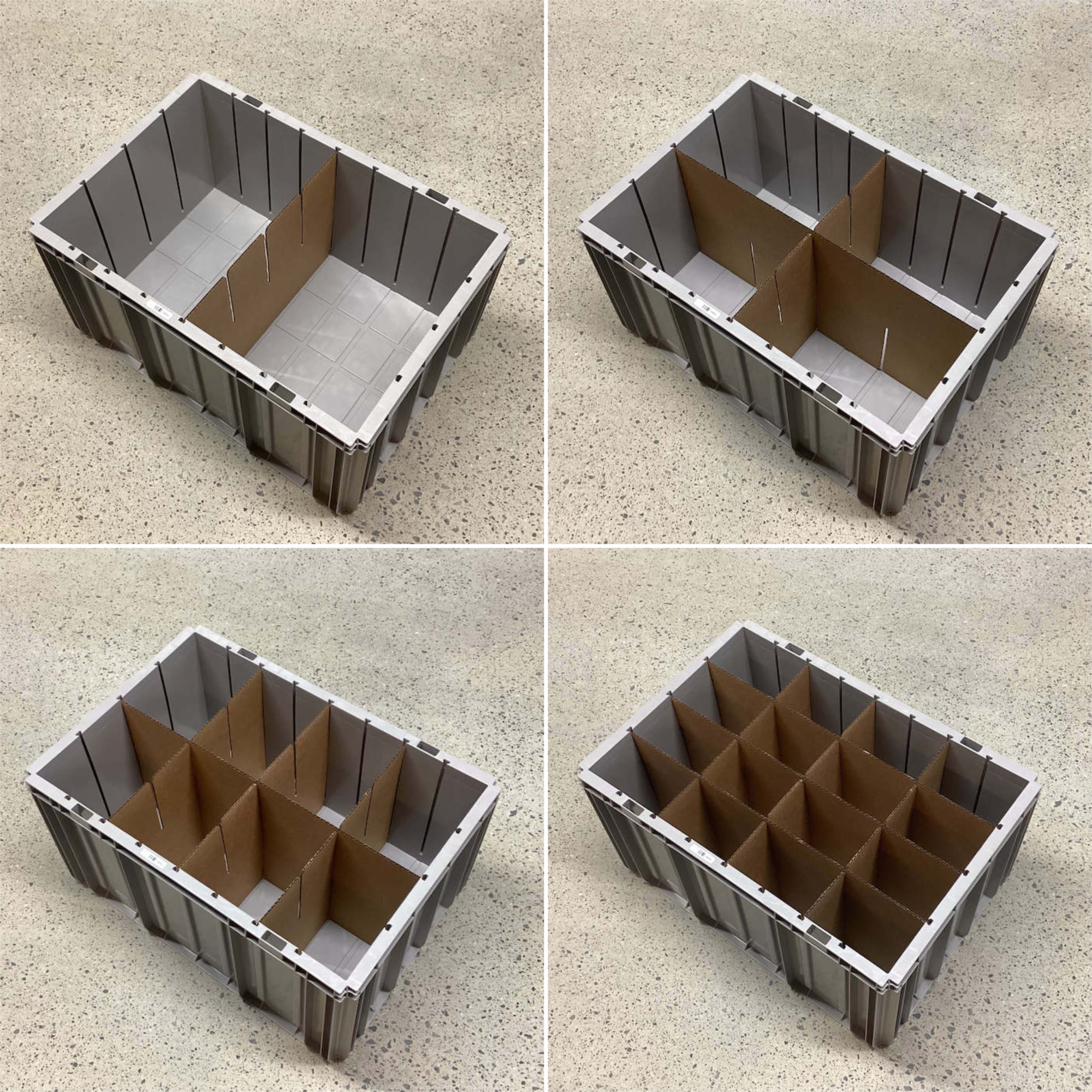 Choose the smallest compartment possible
For all products that can fit into smaller compartments, you should use the smallest compartment possible. But you have to also consider the picking process when storing in smaller compartments.
The products should not be squeezed into the bin, but be easy accessible for picking.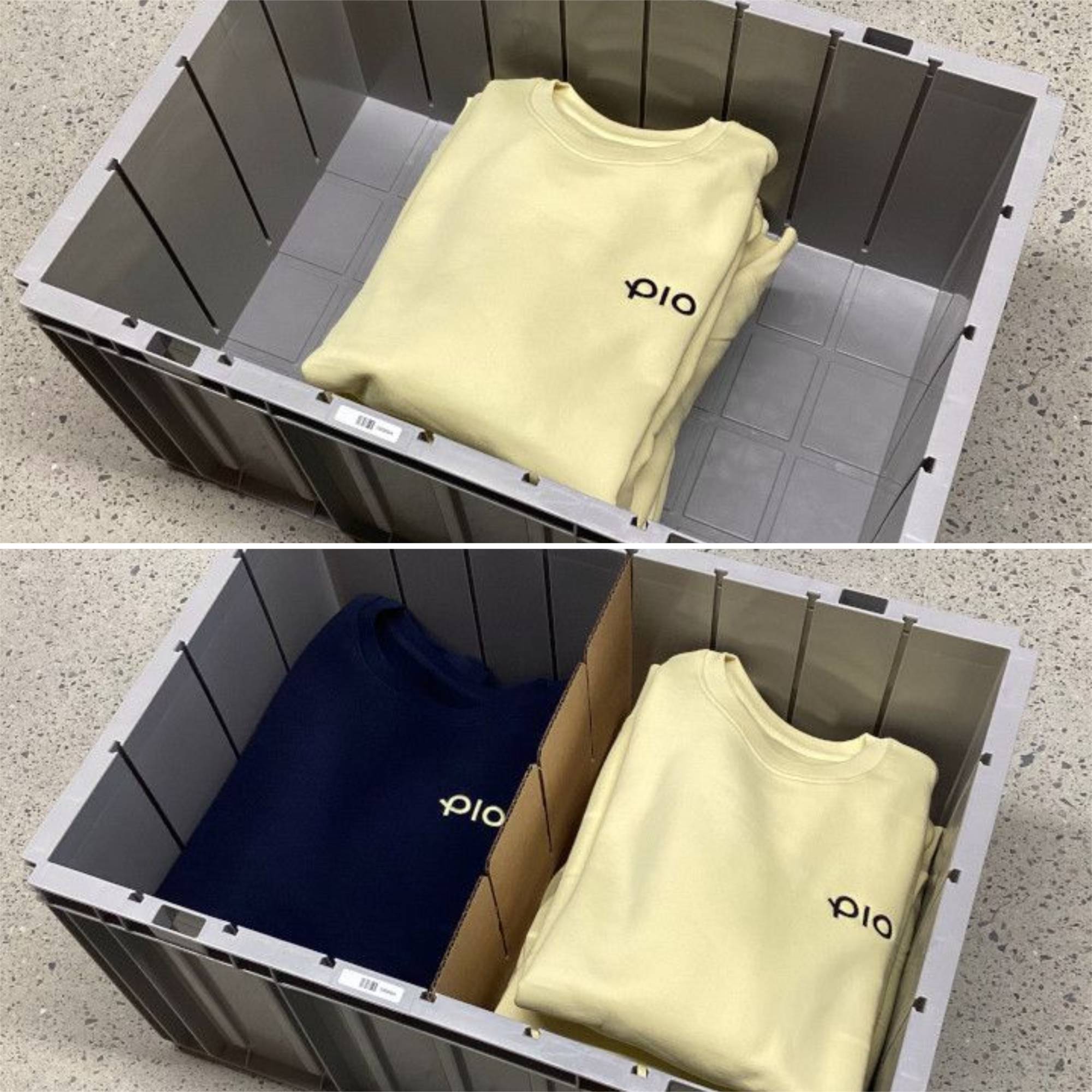 Weight distribution in bins
Also, keep in mind that when optimising storage, you should try to evenly distribute weight across the entire bin to max out the bin's capacity:
Evenly distributed - max. 30 kg
Located on one side - max. 15 kg
Located in one corner - max. 10 kg
Failing to do so may result in triggering the port alarm.
How to configure bins and insert bin dividers
Bin configuration is done in the Pio app, but the functionality is only available for Pio admins.
Read how to configure bins: How to configure bins
Read how to insert bin dividers: How to insert bin dividers